Command of Multijurisdictional Incidents
Hamilton Township Police Department
7780 South State Route 48
Hosted by the Hamilton Township Police Department
Mutual aid assistance from outside agencies can be a blessing or a curse depending on your ability to coordinate those resources.
Seventy-three percent of law enforcement agencies have fewer than fifty officers. That means that when a large-scale incident occurs in your jurisdiction, there's a good chance that you'll be working with mutual aid units from neighboring jurisdictions. Are you ready to manage the chaos?
Learn the important lessons from a recent California incident where instructor Dan Flippo was part of the incident command team
Learn how to fix the top problems at multijurisdictional incidents including the real issues faced by small and medium sized agencies
Learn how to identify priorities and roles and specific incident leadership techniques
Who Should Attend?
This course was specifically created for command staff, supervisors, and any officer wishing to develop the skills to lead a multijurisdictional incident.
Have you experienced these issues before?
Lack of Leadership
Self-deployment
Communication
Chaos at the Command Post
If so, then register for this unique course, where you will learn how to manage those issues before, during and after a large multijurisdictional incident.
Your instructor, Dan Flippo, recently retired as the Deputy Chief of the Santa Cruz Police Department (CA). Dan has 29 years of experience in operational roles including SWAT and Patrol. Dan is also currently an instructor with the National Tactical Officers Association. He understands your perspective no matter how big or small your agency is. He is an enthusiastic instructor who is committed to making sure you know to manage any multijurisdictional incident.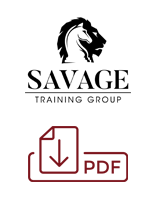 Download a flyer for this course.
Payment Methods
Once you enter the student information below and click "Register", you will be taken to a checkout page where you can pay using a credit card, or you may request that an invoice be sent to your department that can be paid online or by check and sent by mail. Please note that invoices incur a $15.00 non-refundable processing fee.