Critical Incident Response
Palm Springs Police Department Training Center
Hosted by the Palm Springs Police Department
CA POST Certified:#1345-24202-23-005
This course replaces our popular Response Tactics for Critical Incidents and In-Progress Crimes and Advanced Critical Incident Response courses, and combines all the material from those two courses into one 2-day (16-hour) training course.
Whether you are an officer or supervisor, the decisions you make when responding to an in-progress incident can have a huge impact on how it ends. This course will show you how to do it right.
We'll show you how to respond to an in-progress incident safely, calmly, and methodically. You'll leave this course with the confidence to easily cut through confusion and uncertainty of a crisis. Spend two days training with us and we'll skyrocket your leadership and decision-making skills.
You will learn not only the industry-standard tactics, but the latest modern concepts to use on fleeing suspects, barricaded suspects, mentally ill persons in crisis, and more.
We use contemporary videos and modern approaches to interactive learning to bolster your decision-making capability whether you're an officer or a supervisor. You will leave the course with the tools to assume a leadership role during "hot calls".
You will learn about
Perimeters
Decision Making
Apprehending Fleeing Suspects
Barricaded Suspects
Incident Leadership
Actual Incident Videos
A Customizable Critical Incident Checklist
A fun and energetic instructor using modern teaching techniques
Your instructor will be Dan Flippo, who recently retired as the Deputy Chief of the Santa Cruz, CA Police Department. Dan has decades of experience in SWAT and Patrol and is also an instructor with the National Tactical Officers Association. Most importantly, Dan understands your perspective whether you are from a large or small agency and whether you are an officer or supervisor. He is a passionate instructor who is going to make sure you have a great time while learning how to handle any critical incident.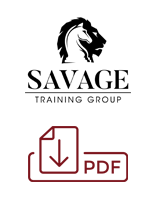 Download a flyer for this course.
Payment Methods
Once you enter the student information below and click "Register", you will be taken to a checkout page where you can pay using a credit card, or you may request that an invoice be sent to your department that can be paid online or by check and sent by mail. Please note that invoices incur a $15.00 non-refundable processing fee.