Dispatch Priming
William Mendenhall Community Room
Hosted by the Livermore Police Department
CA POST Certified:#1345-31042-23-007
This course is eligible for ATA reimbursement through CALOES
Dispatch priming can be positive or negative (bet you have never heard that before!). A negative example would be if a dispatcher gave erroneous information to an officer that led to that officer unwittingly making a disastrous shooting decision. But dispatch priming isn't that simple.
However, as a dispatcher, you can't simply omit that the caller mentioned the suspect had a gun. So what are you supposed to do?
Researchers have only recently begun to study this complex phenomenon. One study noted that "priming officers with incorrect dispatched information about what a subject was holding significantly increased the likelihood for a shooting error while priming officers with the correct information…significantly decreased the likelihood for error."¹
Join us for an in-depth look into dispatch priming and learn why most people don't understand this complex phenomenon. The instructor for this course is an active-duty senior dispatcher for a busy agency. She'll share a behind the scenes look at this issue along with the specific tools you can use to avoid the negative outcomes of dispatch priming.
Target Audience:
Police dispatchers and call takers. Also open to sworn law enforcement officers.
In this course, you will:
Learn to understand priming: the good and the bad
Learn what you can control and what you can't
Examine real-world dispatch priming incidents
Examine the positive and negative aspects of bias and heuristics
Learn about the science of decision-making & the psychology of communication
¹ Taylor, P. L. (2020). Dispatch Priming and the Police Decision to Use Deadly Force. Police Quarterly, 23(3), 311–332. https://doi.org/10.1177/1098611119896653
Instructor Kristy Dorton is an active-duty dispatcher with the Sacramento Police Department and a California POST Master Instructor. Kristy has studied the complexities of dispatch priming and designed this course to help fellow dispatchers avoid it.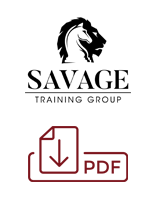 Download a flyer for this course.
Payment Methods
Once you enter the student information below and click "Register", you will be taken to a checkout page where you can pay using a credit card, or you may request that an invoice be sent to your department that can be paid online or by check and sent by mail. Please note that invoices incur a $15.00 non-refundable processing fee.