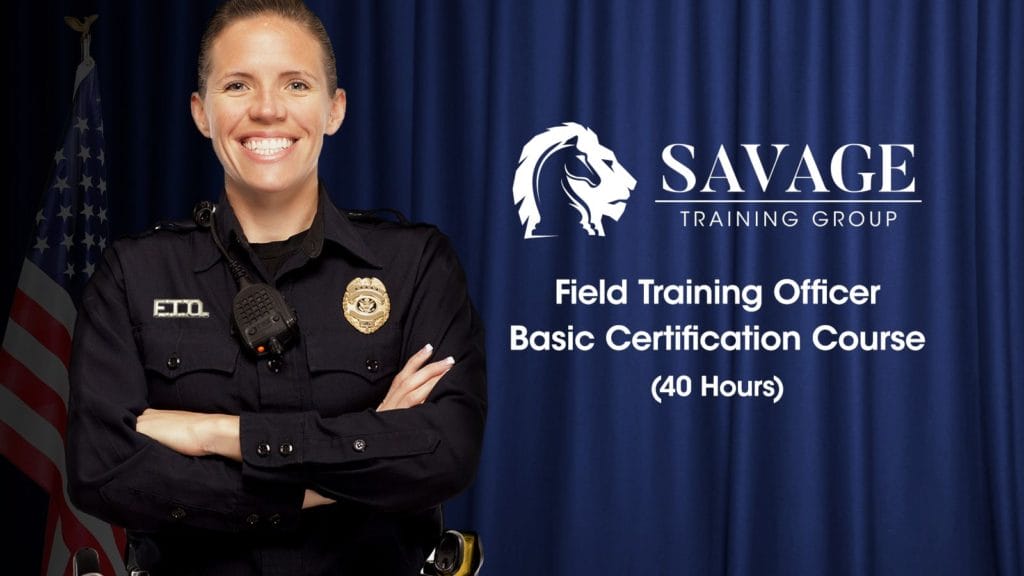 Field Training Officer
Location: To Be Announced. Make sure you are signed up on our mailing list to be notified when the location is announced.
This course fulfills the POST training requirements to certify F.T.O.'s and other law enforcement personnel with the responsibility of training law enforcement officers. This course is open to law enforcement officers and other agency personnel including Probation Officers and Community Service Officers.
The course focuses on the core functions of a F.T.O. which are to Teach, Evaluate and Document (T.E.D.).
We use advanced teaching skills to get the students thinking critically. We guide the students in becoming skilled teachers themselves.
We present specific examples of good and bad performance reports so the students really get to know what to write and what to avoid.
The students evaluate live role players and practice applying the Standard Evaluation Guidelines so they leave the course ready for the real thing.
Each student receives hands on practice writing Daily Observation Reports and Remedial Training Plans and counseling trainees. They receive personalized feedback on each report, making sure they understand specifically what is required of them as an FTO.
Each student graduates with an understanding of the laws pertaining to liability, training and performance evaluations.
Other topics include expectations, functions and roles of the Field Training Officer, ethics and professionalism, driver awareness/driver safety, mental health, and leadership.
While it is not mandatory, students are highly encouraged to bring their laptops to the class.
To pay by credit card, please enter the student information below and proceed to checkout using a credit card.
To register students and request that an invoice be sent for payment, you may request that an invoice be sent to your department instead of registering here and checking out with a credit card.
Oct 19 - 23, 2020

Location To Be Announced
30 in stock
Student Information
1
If POST ID is unknown, leave the above field blank.