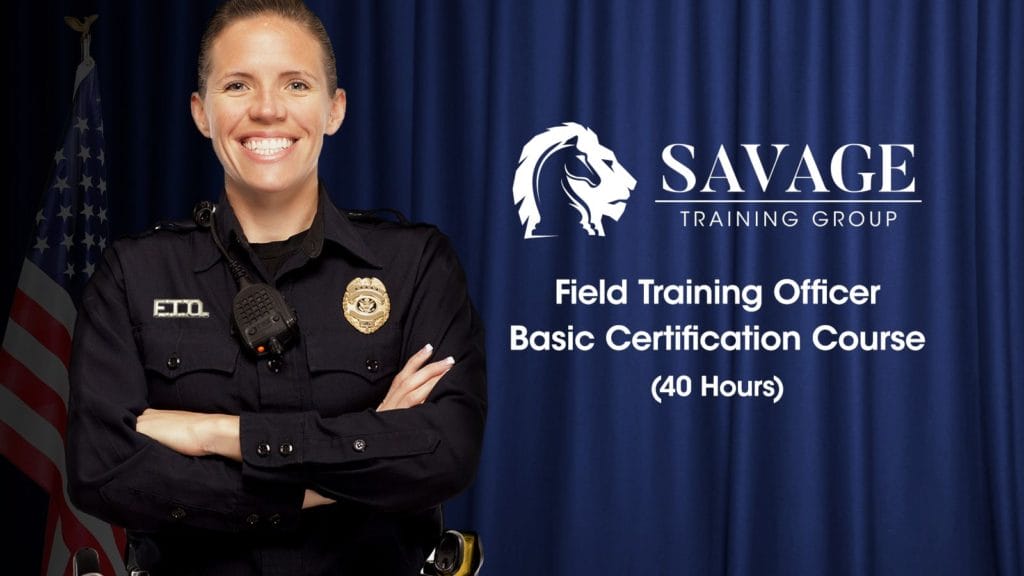 Field Training Officer
Special Presentation for Non-Sworn Staff
San Pablo Police Department Training Facility
2300 El Portal Dr., Suite C
Hosted by the San Pablo Police Department
POST Control Number:#1345-31725
This is a special FTO course tailored for non-sworn staff such as CSOs, Records, and others who are responsible to train others. Non-sworn staff will receive the same high-quality FTO course as sworn officers do in our regular FTO courses, but this will be a special presentation geared for non-sworn staff. If you are a sworn law enforcement officer who is looking to attend an FTO course, you are welcome to attend this course and receive your POST accreditation, the core training will be the same, but many of the examples and scenarios used will differ from our regular course.
This course fulfills the POST training requirements to certify F.T.O.'s and other law enforcement personnel with the responsibility of training law enforcement officers. This course is open to law enforcement officers and other agency personnel including Probation Officers and Community Service Officers.
The course focuses on the core functions of a F.T.O. which are to Teach, Evaluate and Document (T.E.D.).
We use advanced teaching skills to get the students thinking critically. We guide the students in becoming skilled teachers themselves.
We present specific examples of good and bad performance reports so the students really get to know what to write and what to avoid.
The students evaluate live role players and practice applying the Standard Evaluation Guidelines so they leave the course ready for the real thing.
Each student receives hands on practice writing Daily Observation Reports and Remedial Training Plans and counseling trainees. They receive personalized feedback on each report, making sure they understand specifically what is required of them as an FTO.
Each student graduates with an understanding of the laws pertaining to liability, training and performance evaluations.
Other topics include expectations, functions and roles of the Field Training Officer, ethics and professionalism, driver awareness/driver safety, mental health, and leadership.
While it is not mandatory, students are highly encouraged to bring their laptops to the class.
Dom Gamboa
,
Steve "Pappy" Papenfuhs
, and
Eddie Chan
are not only highly-experienced law enforcement professionals from Northern California but they are also expert instructors. Dom is a former Training Unit Officer with the San Francisco Police Department and current Santa Clara Police Reserve. Steve is a former FTO Sergeant with the San Jose Police Department, and Eddie is a current FTO Sergeant there. Each has decades of experience teaching law enforcement officers. They are obsessed with delivering highly engaging courses and they are the reason why our FTO training programs are so different than the typical "Death by Power Point" courses.
Read more about our FTO course and see a message from our instructors here
.
Download a flyer for this course.
To pay by credit card, please enter the student information below and proceed to checkout using a credit card.
To register students and request that an invoice be sent for payment, you may request that an invoice be sent to your department instead of registering here and checking out with a credit card.
Special Presentation for Non-Sworn Staff

September 13 - 17, 2021

San Pablo Police Department Training Facility

2300 El Portal Dr., Suite C

San Pablo, CA 94806

Hosted by the San Pablo Police Department

8am - 5pm

#1345-31725

Plan N/A
29 in stock
Student Information
1
POST ID is required for proper accreditation, however if you are registering a spot with the student TBD, leave the above field blank. For non-California courses, please enter the student's badge number if not a TBD.