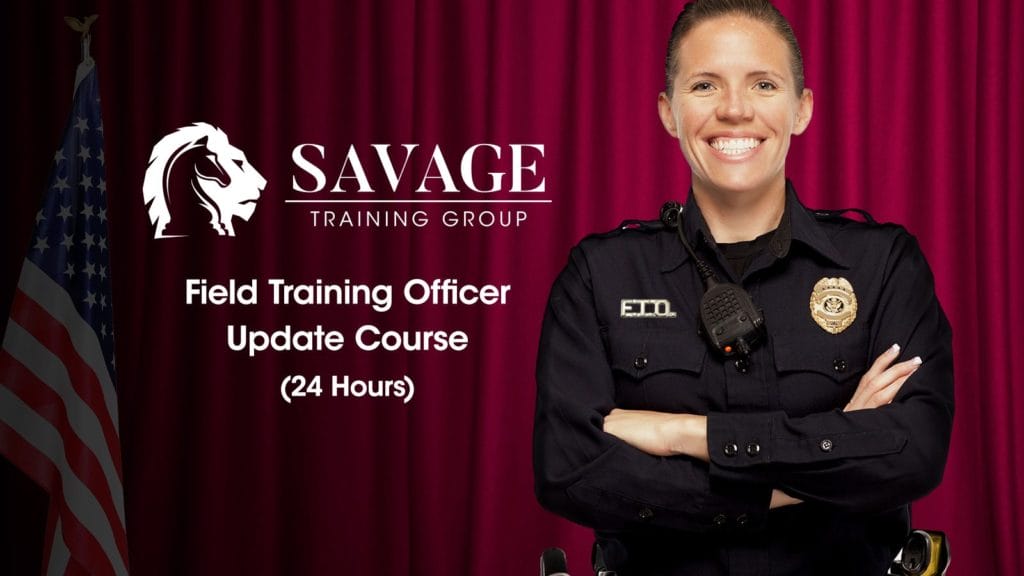 Field Training Officer Update
Hosted by Mountain View Police Department
POST Control Number:#1345-31715
Plan IV - Travel and per diem reimbursement
Your agency on average spends $100K to hire a new officer and get them through the field training program. But how much thought has been put into the training your FTOs receive? We designed a new modern FTO Update course that guarantees your FTOs will learn the best methods to Teach, Evaluate and Document. Come see why our FTO courses receive 100% positive reviews.
This experience is unlike any other FTO Update course. This is a modern approach to how adults like to learn (No Power Point is used in this course!). Our course is taught by expert level instructors who guarantee your FTOs will leave with a new set of skills, each designed to help them teach and mentor a trainee or lateral officer through the FTO program.
POST requires your FTOs to attend a 24-hour update course every three years. Give your FTOs the best training available and register them today.
Please have each student bring a laptop computer and a portable USB drive.
Download a flyer for this course.
To pay by credit card, please enter the student information below and proceed to checkout using a credit card.
To register students and request that an invoice be sent for payment, you may request that an invoice be sent to your department instead of registering here and checking out with a credit card.
September 21 - 23, 2020

1000 Villa St.

Mountain View, CA 94041

8am - 5pm

Hosted by Mountain View Police Department

#1345-31715

Plan IV - Travel and per diem reimbursement
26 in stock
Student Information
1
If POST ID is unknown, leave the above field blank.