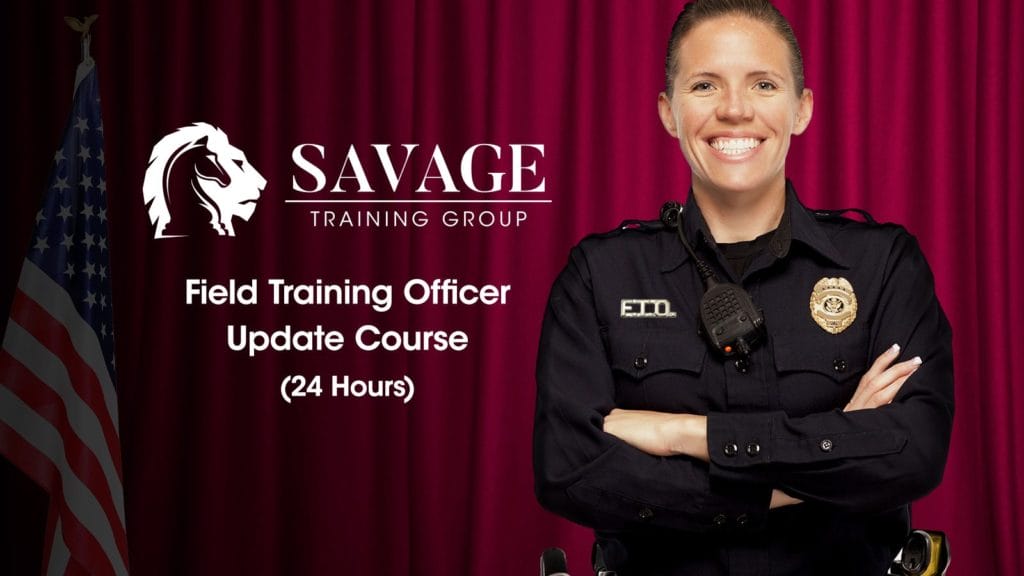 Field Training Officer Update
Hosted by San Mateo County Sherrif's Office
POST Control Number:#1345-31715-21-002
NOTE: The specific address in Sunnyvale for this course will be provided to registrants upon successful registration.
Your agency on average spends $100K to hire a new officer and get them through the field training program. But how much thought has been put into the training your FTOs receive? We designed a new modern FTO Update course that guarantees your FTOs will learn the best methods to Teach, Evaluate and Document. Come see why our FTO courses receive 100% positive reviews.
This experience is unlike any other FTO Update course. This is a modern approach to how adults like to learn (No Power Point is used in this course!). Our course is taught by expert level instructors who guarantee your FTOs will leave with a new set of skills, each designed to help them teach and mentor a trainee or lateral officer through the FTO program.
POST requires your FTOs to attend a 24-hour update course every three years. Give your FTOs the best traini
ng available and register them today.
Please have each student bring a laptop computer and a portable USB drive.
Dom Gamboa
,
Eddie Chan
and
Scott Savage
are not only highly-experienced law enforcement professionals from Northern California but they are also expert instructors. Dom is a former Training Unit Officer with the San Francisco Police Department and current Santa Clara Police Reserve. Eddie is a current FTO Sergeant with the San Jose Police Department. Scott is the founder of Savage Training Group and veteran FTO trainer. Each has decades of experience teaching law enforcement officers. They are obsessed with delivering highly engaging courses and they are the reason why our FTO training programs are so different than the typical "Death by Power Point" courses.
Read more about our FTO course and see a message from our instructors here
.
Download a flyer for this course.
Pay By Credit Card
To pay by credit card, please enter the student information below and proceed to checkout using a credit card by pressing the "Register" button.
November 8 - 10, 2021

Sunnyvale, CA

8am - 5pm

Hosted by San Mateo County Sherrif's Office

#1345-31715-21-002

Plan N/A
17 in stock
Student Information
1
POST ID is required for proper accreditation, however if you are registering a spot with the student TBD, leave the above field blank. For non-California courses, please enter the student's badge number if not a TBD.