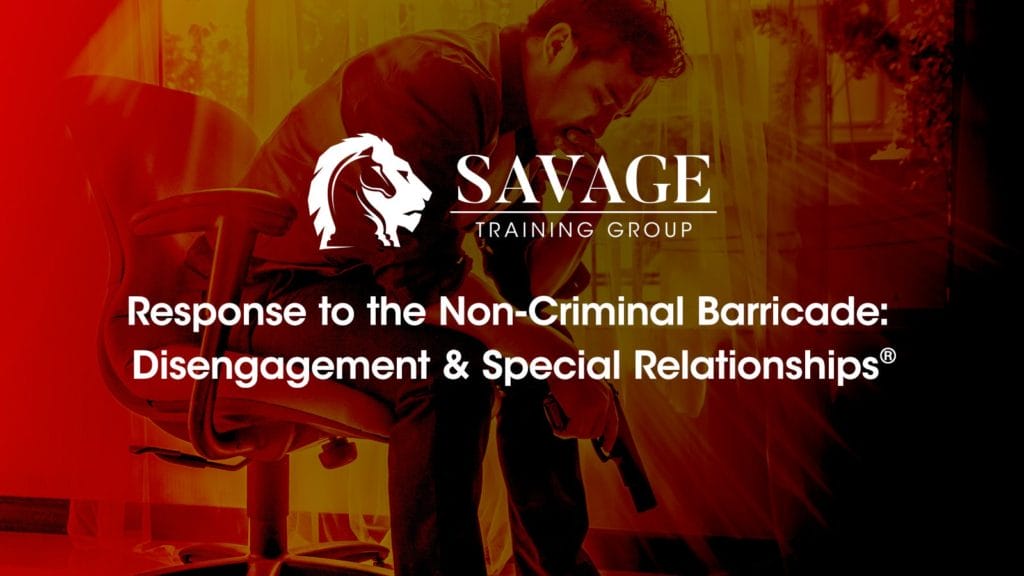 Response to the Non-Criminal Barricade
Disengagement and Special Relationships
Rancho Cordova Police Department
Hosted by the Sacramento County Sheriff's Office
CA POST Certified:#1345-23047-23-009
This course teaches law enforcement officers and supervisors the best way to respond to mentally ill persons who are armed, barricaded, and in crisis. Students will leave the course with an understanding of modern disengagement and re-engagement tactics, the specific ways to avoid liability, and a collection of the best non-criminal barricade policies from police agencies all around the country.
If you are like a lot of law enforcement professionals you have considered these questions:
What should officers do with a suicidal person alone in their own home who refuses to exit?
Do officers have a legal duty to take action to try to save the subject from harming themselves?
When is it appropriate to disengage from a non-criminal barricaded suspect and will officers be liable if the subject harms a third party?
The way law enforcement officers respond to a mentally ill person in crisis is a topic of intense debate. In this course, we'll first answer each of those questions and discuss the relevant laws about liability and the "special relationship" doctrine. Then we will examine several case studies, some which resulted in the agency being found liable and some where the agency was not. You will see real world videos from dramatic incidents when the police disengaged, and some when they should have. You'll learn the modern tactics your agency can use to both limit liability and prevent a violent confrontation.
Each student will receive:
A simple three-page decision making cheat sheet to help guide your decision making regarding when to engage, disengage and re-engage
A collection of disengagement and non-criminal barricade policies from agencies all over the United States
Access to an ever-growing collection of State specific laws
Realistic De-escalation & Tactical Withdrawal Training
Most every police agency is searching for de-escalation training for law enforcement. But the best agencies want training that isn't just "check the box" training. This course delivers! Instead of vague philosophical notions about de-escalation, this course presents specific guidance that your officers can use immediately. Looking for meaningful tactical withdrawal training or mental health crisis response training? Look no further. This course will give your officers and supervisors specific tools they can use to save lives and prevent liability.
Target Audience
Patrol Officers and Field Supervisors – When it comes to de-escalation training for law enforcement, your front-line personnel need the best decision-making tools.
Hostage and Crisis Negotiators – There is huge need for advanced training courses for hostage negotiators and this course delivers.
SWAT Operators and Tactical Commanders – As a SWAT team member, make sure you are current on the latest tactics and liability laws governing non-criminal barricades.
Law Enforcement Policy Makers – Students in this course receive immediate access to our collection of the best non-criminal barricade policies from across the US.
Law Enforcement Dispatchers and Call Takers – Liability often attaches when promises are made to an individual. Communications staff need to know what to avoid saying to a caller before the police arrive. Without this training, your call takers may be triggering the "special relationships" doctrine and not even know it.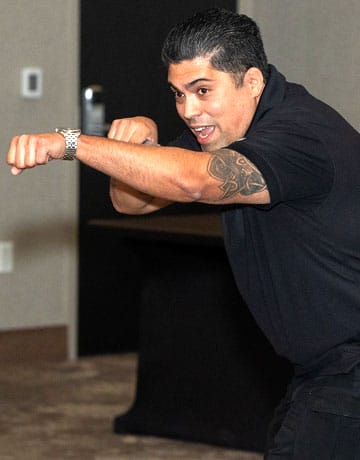 Your instructor, Donald Anderson, is an active-duty Lieutenant with the San Francisco Police Department. Donald is an experienced law enforcement professional who regularly responds to critical incidents, including barricade subjects, as a Team Leader on the department's Crisis Negotiation Team. Donald has not only studied best practices for responding to non-criminal barricades but is also a real-world practitioner, frequently responding to such incidents. He is an experienced trainer who is passionate about helping police officers navigate these challenging incidents and saving lives.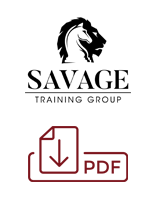 Download a flyer for this course.
Payment Methods
Once you enter the student information below and click "Register", you will be taken to a checkout page where you can pay using a credit card, or you may request that an invoice be sent to your department that can be paid online or by check and sent by mail. Please note that invoices incur a $15.00 non-refundable processing fee.