Science-Based Interviewing
Ventura Police Department
Hosted by the Ventura Police Department
CA POST Certified:#1345-31445-23-003
This course was formerly known as Modern Interview & Interrogation. The course material, outside of updates that we make on an ongoing basis to all of our courses to improve them, remains the same.
Learn the new science-based interviewing techniques
This is a modern Interview and Interrogation course specifically designed for busy patrol officers and detectives like you. You'll learn the new science-based interviewing techniques that you can use to get to the truth. You'll leave this course with the confidence to interview any suspect, victim, witness or informant.
Why You Should Attend This Course
Learn how to get a suspect to talk to you
Learn the new "science-based interviewing" techniques
Become confident at interviewing suspects, victims, witnesses and informants.
Fun and interactive – No "Death by Power Point!"
Whether you are a patrol officer from a small agency or a seasoned detective from a large agency, this course is going to skyrocket your confidence! Instead of "Death by Power Point" or listening to a dry lecture, you'll get to learn and practice modern techniques. Our expert instructors will be there to guide you so you will leave confident you're doing it right.
This course took years to develop because we wanted to create a modern course that was specifically designed for what today's patrol officers and detectives really need.
This course includes skill development in the following domains:
Suspect, Victim, Witness and Informant Interviews
Science-Based Interviewing
Patrol vs. Investigations Settings
Beheler / Miranda
Apology Letters
Deception Detection: Myth vs. Reality
Conversation Management
Rapport Building
Your instructors, Max Garces of Fresno County District Attorney's Office, and Joe Preciado of Ventura County Sheriff's Office, are current practitioners in the Interview and Interrogation disciplines, as well as highly experienced instructors.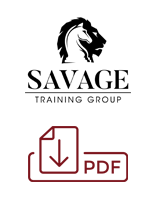 Download a flyer for this course.
Payment Methods
Once you enter the student information below and click "Register", you will be taken to a checkout page where you can pay using a credit card, or you may request that an invoice be sent to your department that can be paid online or by check and sent by mail. Please note that invoices incur a $15.00 non-refundable processing fee.