Supervisor's Seminar
Mariners Church Irvine - Lighthouse Room
Co-Hosted by the Anaheim Police Department and the University of California Irvine Police Department
Registration limited to current and aspiring sworn supervisors
A special 16-hour workshop for sworn law enforcement supervisors featuring expert instructors from the Savage Training Group as well as special guest presenters.
Topics include:
Crisis Decision-Making
Use of Force for Supervisors
Managing an Officer Involved Shooting
Internal Affairs Investigations Primer
Leadership
Training Your Team
Speakers include:
Scott Savage (Founder, Savage Training Group)
Rick Armendariz (Chief, Anaheim Police Department)
Chris Hsiung (Undersheriff, San Mateo County Sheriff's Office)
Dan Flippo (Deputy Chief, Santa Cruz Police Department (ret.)
Jason Louis (Sergeant, Ventura County Sheriff's Office)
Marlon Marrache (Sergeant, Los Angeles Police Department (ret.)
Thomas Datro (Sergeant, Los Angeles Police Department)
Kyle Shoberg (Sergeant from mid-sized California agency and host of the Shots Fired Podcast)
... and more to be announced soon
Registration is limited to current and aspiring supervisors. Seating is limited so please register early to ensure you have a spot. Certificates will be provided.
What could be more challenging than being a law enforcement supervisor in 2024? You deserve highly practical and up-to-date training from experts in the field. Join us on January 22nd and 23rd for training you won't find anywhere else.
Whether you are a current or aspiring supervisor, this seminar is not to be missed! Space is limited so register today.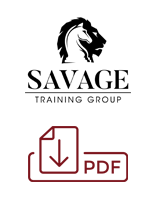 Download a flyer for this course.
Payment Methods
Once you enter the student information below and click "Register", you will be taken to a checkout page where you can pay using a credit card, or you may request that an invoice be sent to your department that can be paid online or by check and sent by mail. Please note that invoices incur a $15.00 non-refundable processing fee.