Advanced Training Courses
for Law Enforcement Officers
Advance Your Career • Become an Expert • Save Lives
Most law enforcement officers are frustrated by a lack of high-quality training classes. Our expert instructors teach advanced courses that help officers advance their careers, become experts and save lives.
What makes our training courses so different?
No dreaded "Death by Powerpoint"
We only use instructors who are both subject matter experts and EXPERT instructors
We present modern, evidence-based courses.
Response Tactics for Critical
Incidents and In-Progress Crimes
Response to the
Non-Criminal Barricade
Modern Interview and Interrogation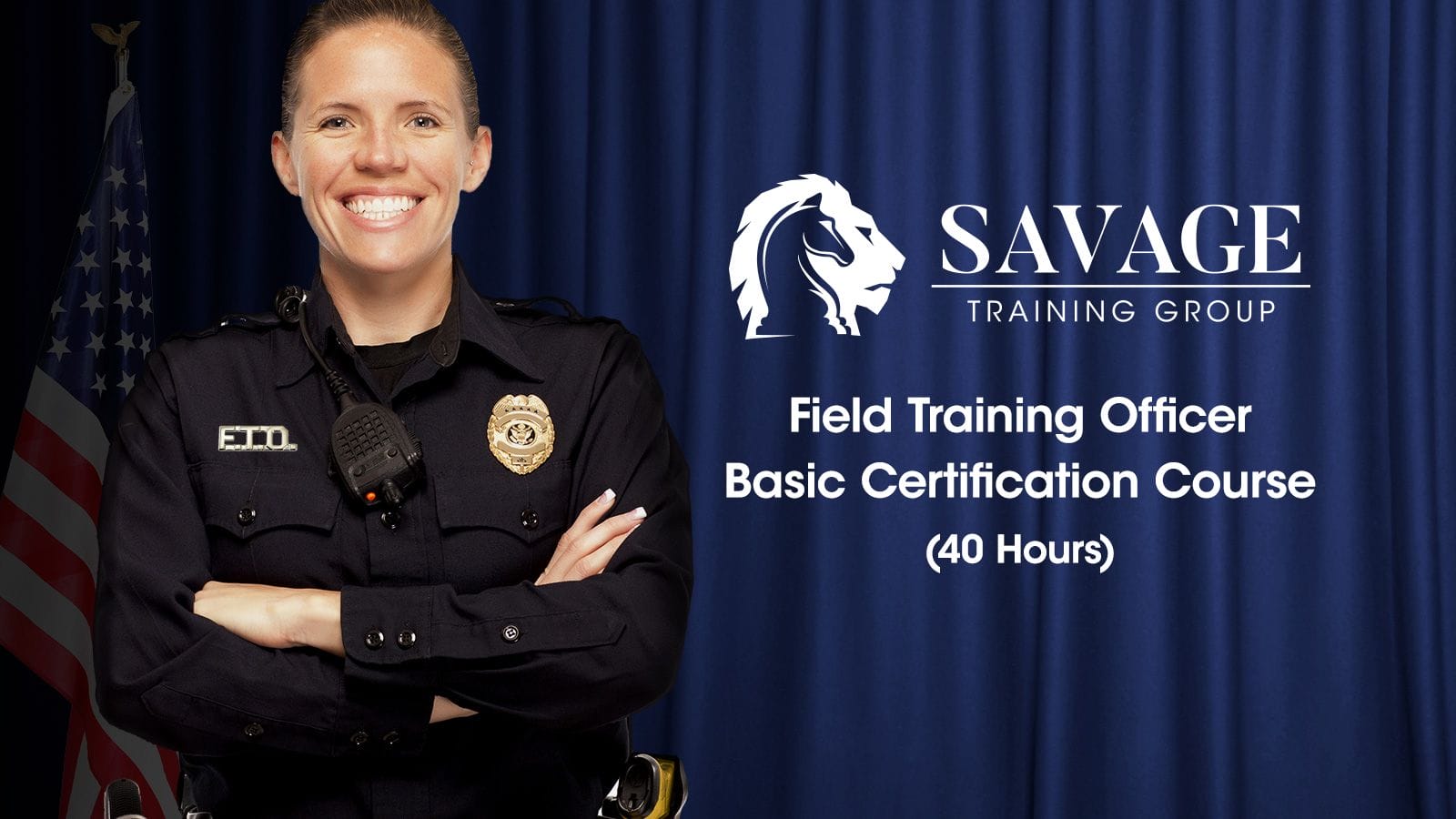 Field Training Officer Update
Crisis Communication and Social Media
for Public Safety
Practical De-Escalation and Tactical Conduct
Advanced Critical Incident Response
Training and Experience, that's what it's all about. We've created modern training courses that are designed to skyrocket your skills and confidence.
Fun and Engaging
These aren't those outdated and boring courses you find elsewhere. No "Death by Power Point" here!
Modern and State of the Art
We show you not only the industry-standard concepts but also the new, cutting-edge strategies you need to know.
You are the Hero in this Story
Our instructors are obsessed with helping you achieve your professional goals. You're the hero, we're just here to be the guide.
Current Law Enforcement Officer and Savage Training Group Founder Scott Savage breaks down the myths and realities of "de-escalation"- what it means, when it works and when it doesn't. This is what the public never gets to hear.
A Keynote Presentation to California Police Trainers Conventional police training must change. "That's the way we've always done it." isn't good enough anymore. Police officers and the communities they serve deserve better. In this video, Savage Training Group founder...
We've all heard it and we've all said it, "That's the way we've always done it." In this episode of the Public Safety Innovators Podcast, Scott Savage explains why this mentality is one of the most pervasive cancers that is affecting the law enforcement profession....